Proposed Metro Station
Design District, Cedars-Sinai, The Beverly Center
Design District, Cedars-Sinai, The Beverly Center
Metro is working on expanding rail service through Mid City, WeHo, and Hollywood. Depending on the route selected, WeHo could be served by up to four new underground stations, and this is one of them! Click through the sample trips below to see where Metro rail could take you or scroll down to explore more stations. (Travel times are estimated based on the Fairfax-San Vicente Hybrid Route and will vary with Metro's final design.)
The La Cienega/ Beverly station would serve neighborhoods along the southern edge of West Hollywood as well as major regional destinations in neighboring Los Angeles including Cedars-Sinai Medical Center (the fourth largest employer in the County!) and the Beverly Center. 3rd Street and its popular restaurant scene is just one block south from here and additional shops and restaurants along Beverly Boulevard and Melrose Avenue would be easily accessible as well. 
Several major development projects are planned south of the Beverly Center including new high rise residential projects in Los Angeles at 333 South La Cienega and Our Lady of Mt. Lebanon Catholic Cathedral. Beverly Boulevard itself is also slated for major aesthetic and safety upgrades in West Hollywood including new bike lanes that will make it easier to get to and from the future rail station and a new public gathering place is planned a short walk away at Robertson Blvd.
Station Metrics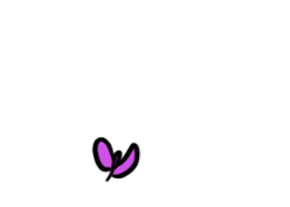 Total Population
11,082
This station area would serve West Hollywood West and nearby neighborhoods in the City of Los Angeles. (Data Source: US Census Bureau Decennial Census 2020, 1/2 mile radius ).
Population Density (Per Sq. Mile)
15,389
Stations with higher population density would likely generate more riders. Note: all four proposed WeHo stations would be more dense than the Los Angeles County average (2,121 people per sq. mile).
Total Households
6,978
This station area includes single family neighborhoods, employment centers, and commercial areas. (Data Source: US Census Bureau Decennial Census 2020, 1/2 mile radius ).
Total Number of Jobs
5,258
Major job centers in this area include Cedars-Sinai, the WeHo Design District, and the Beverly Center. (Data Source: US Census Bureau Longitudinal Employer-Household Dynamics Survey 2019, 1/2 mile radius).
Explore More Stations
Where will Metro Rail take you? Click on the future station icons below to find out more about each station proposed in West Hollywood, what's nearby, where you could get from there, and how much time you could save!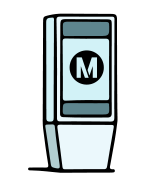 The Funding Plan
We heard you! West Hollywood residents overwhelmingly support bringing Metro rail to WeHo but Metro's funding is too limited to finish the line and it isn't available until 2041. We're working on a plan to close the funding gap and build Crenshaw North decades ahead of schedule—without raising taxes. Click on the link below to find out more.
See More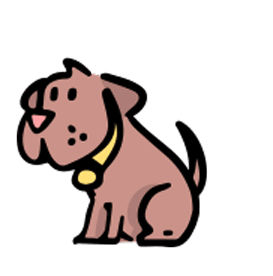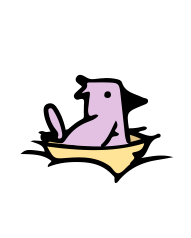 Which Route Do You Prefer?
Metro is currently studying which of the three remaining alternative routes the project should take. The La Cienega/Beverly and Santa Monica/San Vicente stations would only be included in the project if Metro selects the Fairfax-San Vicente Hybrid route. The Santa Monica/Fairfax station would only be included if Metro selects the San Vicente Hybrid or Fairfax routes. If you want Metro to include these stations, please email them at crenshawnorth@metro.net or sign up for the West Hollywood Advocates for Metro Rail mailing list below to be notified about upcoming opportunities to weigh in during Metro's process!
Email Metro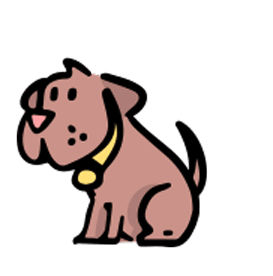 Stay Connected
Sign up for email updates for periodic newsletters with information on project milestones, opportunities for public input, and how you can get involved in Metro's process! Live in WeHo? Select "West Hollywood Advocates for Metro Rail (WHAM)" for more local content. Otherwise, select the "All on Board Coalition" for more regional content. Thanks and let"s #FinishTheLine!